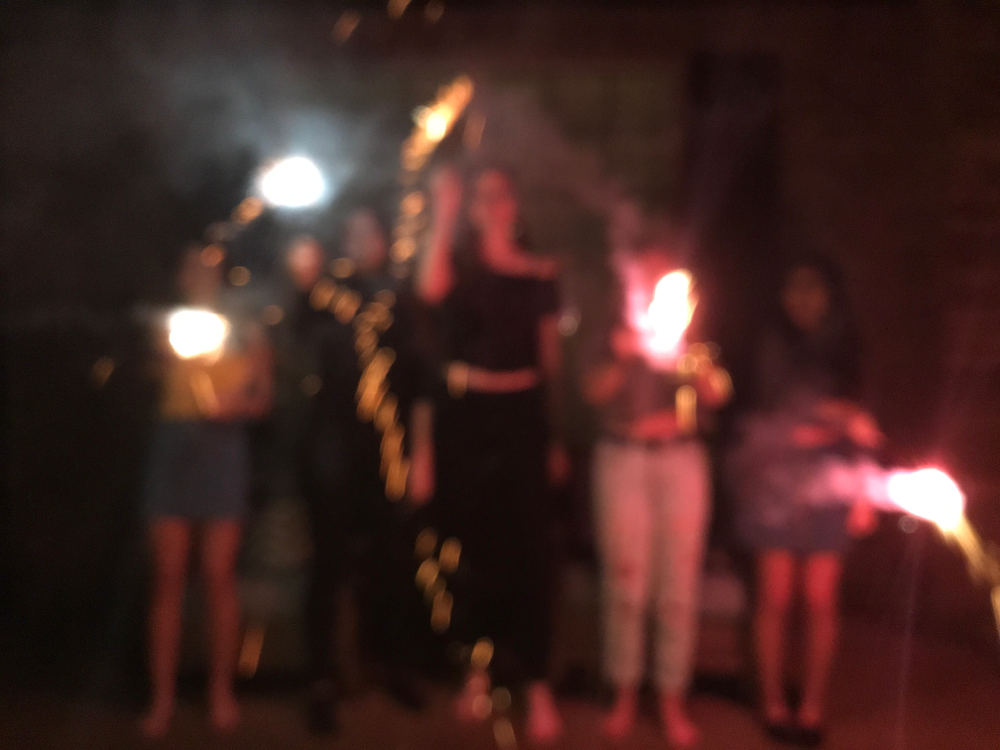 Wow! 2018 is over. It feels like I just left Germany and suddenly half of my exchange year here is already over. 2018 has been great! I got to meet a ton of new people, made new friends, and a lot of new memories. Auf, dass es so weitergeht. Welcome, 2019!
I spent New Year's Eve with a friend and her (huge) family. We all ate together, danced, and then Sara and I stayed the night. The music was really good and it was a lot of fun.
At 12 am, we watched the Ball Drop in NYC. In addition we followed the Spanish / Mexican tradition of eating 12 grapes in the last 12 seconds before midnight. Each grape symbolizes one month of the year. And you're supposed to make a wish for each. But it's just too stressful to eat that fast so you just make a wish afterwards.
Also, we had some fireworks, so we just watched the sky for a while.
I wish everybody a Happy New Year 2019!
- Lea
P.S.: The temperature outside was 20 degrees Celsius!